The Ultimate Event Activation:  Your Attendees receive a Complimentary Headshot for visiting your Booth and registering!

Our NextGen Social Media Headshot Photo Booth is becoming a very popular promotional tool at Tradeshows, Conventions & Special events and is a great lead generation marketing vehicle for your brand. We provide Nation-wide service catering to all major markets in the US, contact us for more information and pricing.  Your guests can take advantage of receiving a professionally taken headshots onsite and receive immediately to their smart phones.  If they have a phone selfie for their business profile photos, they can instantly upgrade their profile photos with something much more professional which adds value to their career advancement and online presence…
We take professional headshots onsite at your venue in our NextGen Photo Lounge and then direct the guest to our ipad kiosk so they may email their selected hi res photo proofs.  We also provide a database of email registrations to the client- these email captures are collected from your guests in order to receive their headshots. Your brand directly benefits from increased attendee engagement and lead generation onsite using a headshot photo lounge.

Here are some features of our NextGen Headshot Photo Booth:
* Pro Photographers onsite bringing out the best looks for your guests and clients!
* Pop-up Photo Lounge can be setup onsite at any venue, nation-wide service available
* Professional raw images and proofs- Only the best studio grade photography!
* Choose various backgrounds or we can customize for your event
* Onsite Social Sharing /email photo, Facebook Photo, Twitter & Instagram
* Data Collection & Surveys / collect emails, surveys or any other data
* Onsite Printing available
* Make-up station
* Branded signage for exhibition booth
* Social Media Integration using our Kiosk stations that upload hi-res Headshots to email & Social Media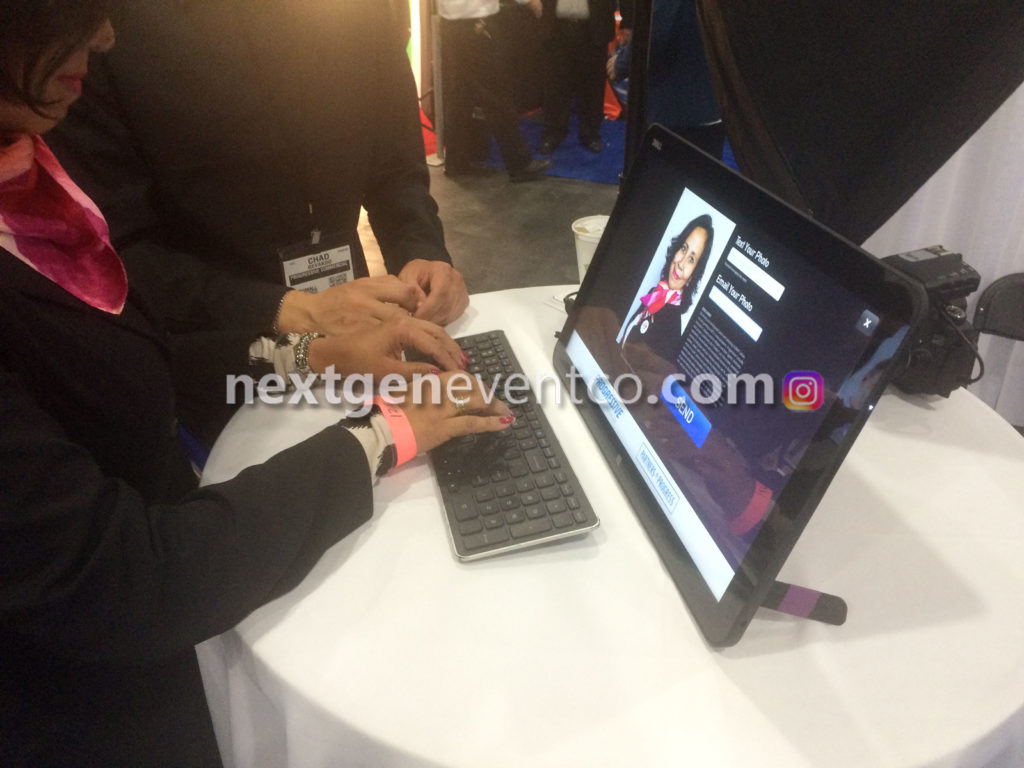 You will receive photos formatted exactly as specified on each of the social media sites.  You will also receive high resolution digital files for your selected photos as well.  Our Beauty-Make up station is also available onsite as part of our headshot photography package.
Please contact us for more information on Headshot Photo Booth services and to receive a quote!