Magazine Photo Booth Rental:  We customize Magazine Covers for your Special Event!
Have you ever wanted to be photographed for the front cover of a magazine?  Now you and all your friends can be the very own star of a Magazine cover!  Receive a printed 5×7 of you on your favorite cover!
How does it work?  We use our High-end Photo Studio Green Screen Photography system to create various backgrounds that are relevant to the magazine cover theme and then create the graphic overly that provides the text and graphics of the magazine.  We can create custom-titles and text to the cover to make it truly a "One-of-a-kind" photo for your Special Event…
Our Magazine Cover Photo Booth is Perfect at Corporate events, Weddings or any Social Gathering where you want to custom create & print a photo favor with your favorite Magazine Cover for your party.
Our graphic design department will work with you on the very best ideas and selection for your special event.  Let us know what the theme is and we will provide mock ups for various magazine cover ideas that are related to your theme: Sports, Glamour, Wedding, Business, etc…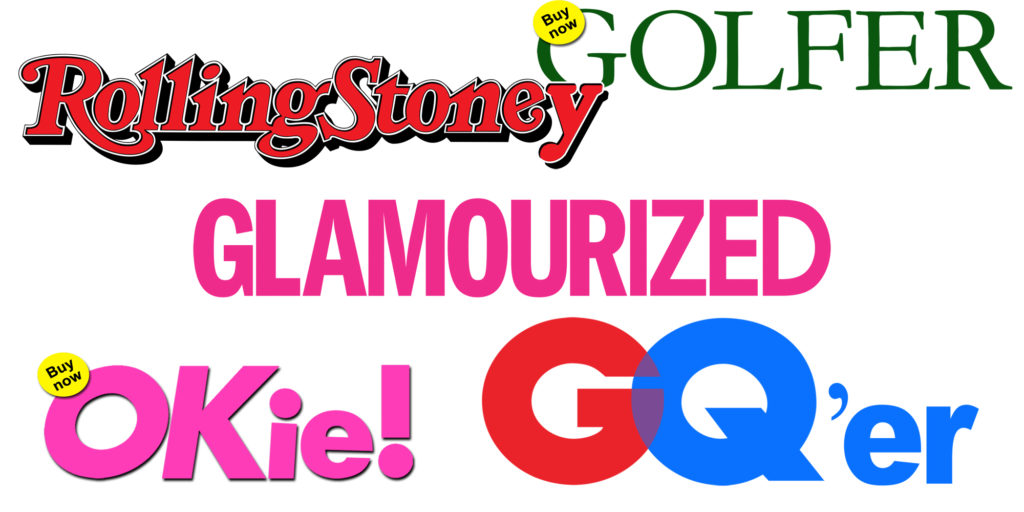 Your Magazine Cover photos can be easily shared on your favorite social networks including instagram, facebook, twitter & snapchat immediately after your photo session with our instant photo upload feature onsite!  Contact us for a free consultation on how we can customize our event photography according to your event theme and ideas.
Contact us for more information & pricing on our custom magazine cover photo booth rental for your next Special event!