Headshots at Events: Trade Show & Exhibitor Photo Lounge taking Studio Quality Headshots!

Our Pop-up Photo Shoot onsite at your Trade Show, Conference or Corporate Event provides Amazing Results for your Brand…
We arrive at your event and create our NextGen Photo Lounge™ which is a pop up photo studio onsite taking breathtaking Digital Headshots of your clients, event attendees and co-workers.  Professional Hi-res digital photos are provided to participants in order to enhance their personal or professional endeavors on Social media.  High quality headshot photography is delivered online in our privately hosted custom photo gallery that is fully branded with your corporate identity and logos.  Contact us for an immediate quote and more information on our photo packages- we provide national service.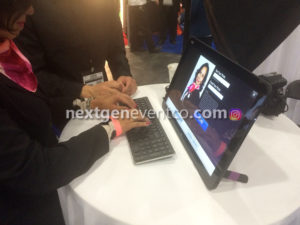 Headshot & Portrait photography is the Ideal service to provide at Trade Shows, Conferences and Corporate Special events to dive traffic to your booth and capture contact information for lead generation and grow your social media presence.  This specialty Headshot photography onsite attracts attention and generates more excitement at your booth in a buzzworthy way.  We specialize in the NY Metro area and have participated at top venues like Javits Center and Marriott Marquis in NYC.  We do provide service and travel to all major US markets including Miami FL, Washington DC, LA, San Diego, Las Vegas, Boston, etc..
The Benefit to your event attendee:  Because we live in a very competitive economy, a strong, fresh online presence is necessary in today's business world to get ahead and show off your business acumen and personality in social media.  Perfect for the upwardly mobile Professional, LinkedIn Superstar, Corporate executive or Internet entrepreneur/blogger!
The NextGen Photo Lounge is designed to accommodate hundreds of attendees in a day- and be an exciting attendee experience!  This results are the attendees receive professional LinkedIn headshots delivered digitally or can be printed onsite as well.  We've been told that it's an amazing event take away they've ever received at a trade show.
The NextGen Photo Lounge can be ordered in various configurations depending upon the volume of people to photograph or client budget. Each photographer can photograph from 100-300 people per day given the type of convention and location of booth. You can offer a contemporary and practical solution that your attendees and customers can use immediately and attribute to your brand!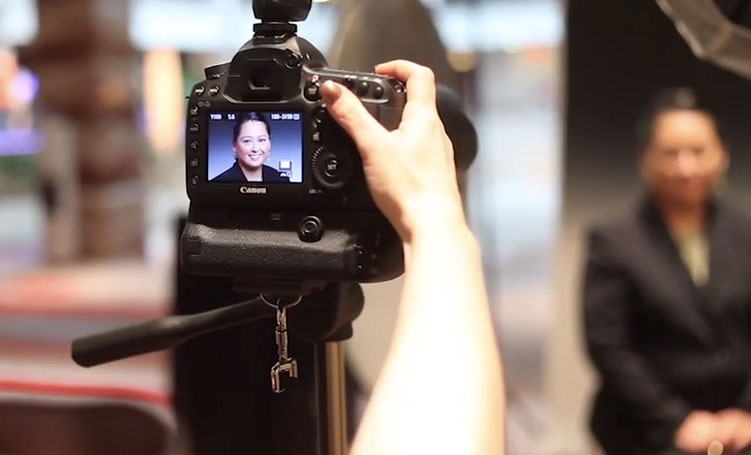 Contact us for more information on how we can help add value to your next Special event with our Digital Headshot photography.
Our Photography Clients: