Comic Book Photo Booth Rental
We offer Nation-wide service for our latest cool photo activation:  Comic Book Photo Booth Photo Shoot!
This is the perfect Entertainment & Photography for Corporate events including Holiday parties, Sales Meetings, Conferences, Trade Shows and Retreats.  Not to mention private celebrations like Weddings, Birthday parties, Mitzvah's and Anniversaries!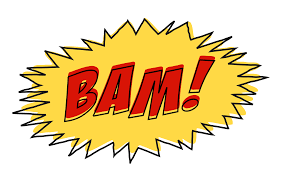 Our awesome design team can create a custom comic book creation for your special event and include your logos, monograms, graphics, panels, text and photo layout.  We can provide 2×6 strips, 4×6 Postcards, 5×7 and 6×8 sizes that are all instantly printed onsite.   Your guests can also upload their photos on the spot to their favorite social networks with our Social media integration feature.  Share your brand in social media in a fun way!
We do offer nation-wide service for this photo activation in most major markets- just let us know!  For more information on date availability and pricing, please contact us here