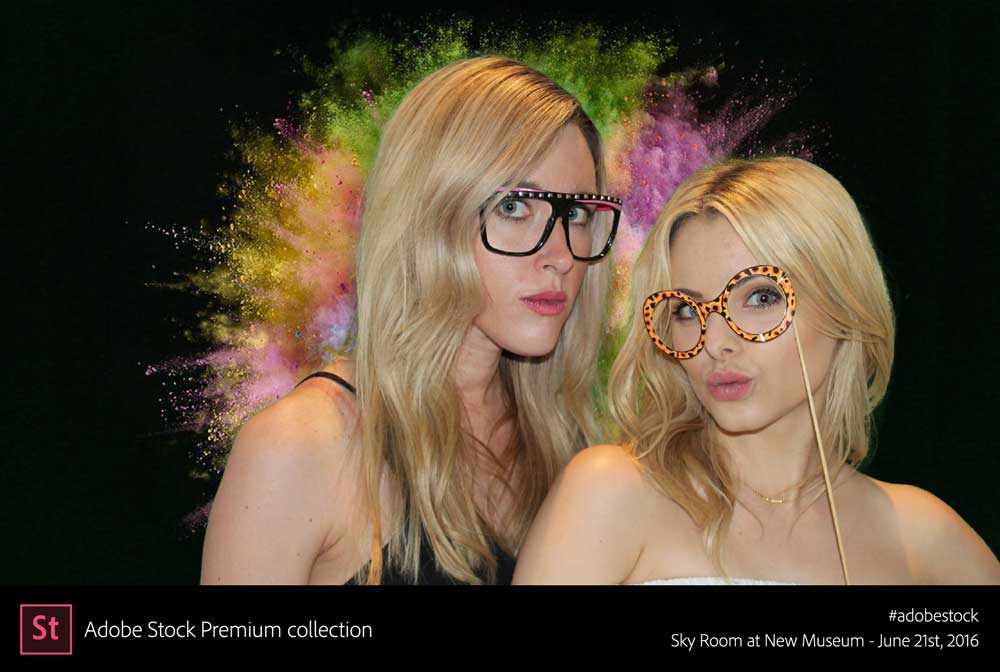 Adobe Stock Premium Collection Launch Party at the Sky Room New Museum located at the intersection of Soho and Lower East Side.   Artful Green Screen photography using Adobe's premium stock collection w/instant social sharing.
Amazing views at this rooftop venue located on the top floor of the building is the premier space New Museum's Sky Room. With floor-to-ceiling windows and a wraparound terrace, this adaptable space provides stunning, panoramic views of the Manhattan skyline. The award-winning architecture is a dramatic backdrop for cocktail receptions for up to 200 people, or seated dinners for up to 120.
Please contact us for more information on our creative photography services and venue partnerships in NYC.